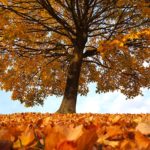 We can't believe it either! Yes November is here, wow how time does fly. Harold and I want to welcome "home" our residents, it is so good to see you all and to know that each one of you made it safe and sound.
Other news for November, we still have all the activities going on from October and with November we will start the Ladies Luncheon and crafts.
Monday bowling @ the Virgin River
Tuesday, Wednesday & Thursday's are still Card & Game night
2nd Wednesday of each month Ladies luncheon
Tuesday & Thursday's ATV Rides
Wednesday is Craft Day (every Wednesday except the 2nd Wednesday of the month) we have some new craft idea's and for anyone interested we will be having a ceramic's class.
Saturday Shuffleboard tournament with finger-foods
You will all be getting a news letter, so please read it and take a look at the calendar, if you have any questions please do not hesitate to ask Linda. Also please don't forget to sign the RSVP list's for the potluck dinners and for Thanksgiving dinner. As always, we are having a traditional Thanksgiving feast with the park providing the meat, if you have family coming to visit please make sure to include them on the RSVP so that we have plenty of food.
Alas, the rules need to be posted once again, so here they are. Please keep in mind that these rules are for EVERYONE and need to be followed so that we can all enjoy our stay here.
Here are a few reminders for everyone to review.
Speed limit is 5 miles per hour in the park as we have residents of the human and pet variety and we want everyone to be safe.
Please DO NOT PARK your personal vehicle on the gravel if the space next to you happens to be empty. This crushes the fine gravel into dust and it is costly to replace. Thank you.
If you have a pet, please make sure you take them to the designated PET AREA or out to the desert. DO NOT let them urinate or poop anywhere else on the property. There is a clean up fee that the pet owners will be charged, Thank you. THIS INCLUDES THE GRASS AREA, IT IS FOR HUMANS, NOT PETS!!!!!
If you have any questions or concerns please let Linda know so the issue(s) can be dealt with in a timely manner.
Harold and I would like to let everyone know how excited we are to have you all here, to welcome our old friends back and to welcome our new friends, we can't wait to see how you all are doing, where you've been and what you did over the summer.
Don't forget in Arizona we don't have to leap forward an hour for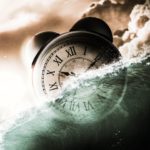 the time change, but you might want to make note of this. The time change happens Sunday morning, November 5th at 2:00 A.M.
God Bless!